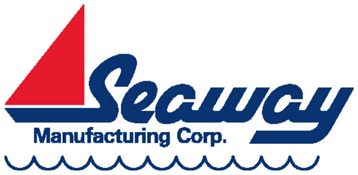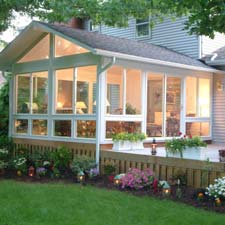 Seaway Manufacturing Corporation
2250 East 33rd Street
Erie, PA 16510
Phone: (800) 458-2244 or (814) 898-2255
Fax: (814) 899-5556
Contact: Zachary McCartney
Product Line
Aluminum, 3-Season Patio Rooms
Insulated, Extended Season Sunrooms
Aluminum Screen Rooms
Seaway Manufacturing Corporation was established in 1959 and was a pioneer in the sunroom industry. The company was a founding member of the NSA. The company manufactures and distributes its line of products through independent dealers in the Eastern United States. Through over forty years of growth and change in the industry, Seaway remains committed to the highest standards of production, cutting edge design and unsurpassed customer service.
Seaway's sunrooms are based on a lineal system which offers design flexibility and effortless customization. The sunrooms are a unique blend of aluminum structural members with high performance vinyl windows and doors.
Sunrooms can be built with standard size windows and doors, or we can manufacture totally custom sizes to meet homeowners' requirements. Our insulated Grandview sunrooms come standard with NFRC rated windows that meet the ENERGY STAR qualifications. Distinctively designed, energy efficient rooms for homes of distinction.