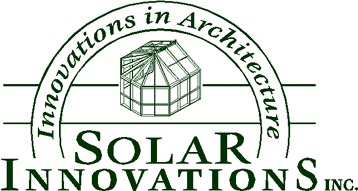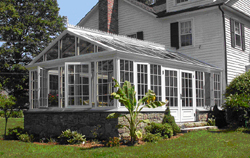 Solar Innovations Inc.
31 Roberts Road
Pine Grove, PA 17963
Direct Line: 570-915-1708
Main Phone: 570-915-1500
Fax: 800-618-0743
Email: skylight@solarinnovations.com
President Greg Header
Product Line
Residential Sanctuaries & Commercial Solutions
Experience the natural beauty of the outdoors during all four seasons from inside your Solar Innovations enclosure. No matter what product you choose, we combine your expectations and our technology and craftsmanship to create your ultimate environment. Our commitment is to design, develop, and manufacture the best environmentally specific glass enclosures. Large or small, complex or simple, our products are designed to fulfill your needs. Whether you are a homeowner, builder, or architect, we are ready to meet and exceed your expectations.
Solar Innovations' products are superior in quality, limiting costly repairs and replacements in the future. We provide 7 standard colors but also offer the ability to match any custom color. Solar Innovations also offers a variety of decorative options.
Solar Innovations' goal is to help you create a timeless structure that is the perfect blend of design and purpose for your residential or commercial setting. If you do not see something that you are looking for, please contact us. It might be just one of our newest products in development!